Opening Hours
Monday - Friday:
9:00am to 6:00pm
Saturday:
9:00am to 1.00pm
Sunday:
Closed
Address
Raymond C. Hall
564 Beverley High Road
Hull
HU6 7LG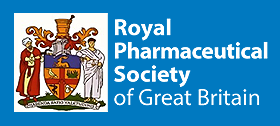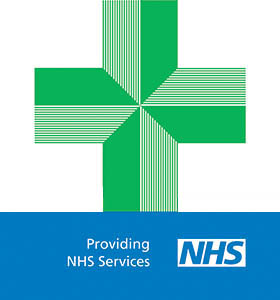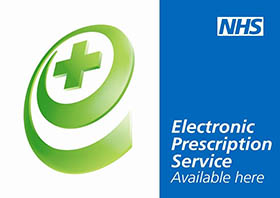 Hall of Fame
Raymond Charles Hall is now recognised as THE figure in independent pharmacy. He is a pioneer in many aspects of bringing the optimum in personalised tailored care to his individual customers unrivalled by the larger chains. He has been a pharmacist for 55 years and prides himself of providing an outstanding patient experience.
He has implemented many innovative services ahead of them being adopted by others. He has excellent consultation
skills, for example
his proven success with smoking
cessation-counselling
stands at a 72% quit rate. He is constantly looking to better himself and continue his personal development and has recently gained a diploma in Respiratory Medicine to improve his service to asthmatics and COPD sufferers.
He is a well-respected figure and shows leadership within the community and is renown as the 'go to guy' among peers, PCT members and GPs looking for support or advice on particular issues. This recognition earned him a Unichem national award for outstanding contribution to community Pharmacy
He will be the first to admit that his success is through the support of his dedicated team, JoAnn Kray his senior healthcare assistant has also recently won an award for long service and received an
Alphega
award for 100% satisfaction in the latest Mystery Shopper report.
As well as established team members Raymond Hall is dedicated to up-skilling and developing trainee's and offers places to pre-reg students every year.
Please visit www.raymondchall.uk to see more details abut the pharmacy and what we offer.
Raymond Hall tells us how being named Overall Winner at UniChem's Great Business Awards is a vindication of his work in the past, and shows he is on the right track for the future.
When Raymond Hall stepped up to collect the Overall Winner Award at the 2004 UniChem Great Business Awards – held at the Celtic Manor Hotel in Newport on 3 December – he would have been forgiven for thinking that the award was not just a reflection on what was another successful year for his pharmacy, but an acknowledgement of almost four decades of untiring service to his community.
The previous issue of The Business explained how the award recognizes the UniChem pharmacist who has surpassed expectations with the range and quality of services they offer. Nobody fits this category better than Raymond and his Hull-based business, The Pharmacy.
LOCAL FAVOURITE
Raymond first opened The Pharmacy's doors in 1967, and has since become, as he puts it, "quite a well known guy". Indeed, it was his familiarity with his local community that put Raymond in such a strong position to set up his own business. As Raymond explains: Prior to opening The Pharmacy I was a medical rep for Glaxo, and before that I was a manager at a Boots store, so I knew all the pharmacies, doctors, hospitals and was up-to-date with the work being done in the community." And as an independent pharmacist and long term UniChem customer, Raymond believes The Pharmacy's main strength is the essential role it plays in the community it serves. He continues: "We're a friend of the local community, we've got contacts with the local church and the local school and I give away sugar-free lollipops to children of people I knew when they were kids and received lollipops! This gives us a huge advantage over chains and multiples who can't possibly achieve the same integration".
ONWARDS AND UPWARDS
Among the many services he has introduced – which include emergency hormonal contraceptives, Chiamydia testing, smoking cessation and vulnerable people monitoring – Raymond credits an initiative called One Call Does it All as the fundamental reason for him scooping the award. The pioneering service orders, collects and delivers repeat descriptions, and it proved to be an instant success. "Business just keeps getting better and better. People register with us and we take on the burden of the repeats". This reflects Raymond's belief that a pharmacy should never stand still. My `philosophy is that you've always got to keep moving forward, "says Raymond, "you've got to keep looking for new ideas. Once you stop doing that, you've had it."
LOOKING AHEAD
An integral part of Raymond´s modernizing was a refurbishment for The Pharmacy. Raymond elaborates: "We made our counseling area more prominent as well as adding new floors and lights. The customers like it and it brings us into 2005. Talking of which, Raymond is optimistic about the new Community Pharmacy Contract but is quick to point out that he already offers many of its services. The contract is a move forward," he says, "but I've always been on the counter, ready to counsel patients. I've never been one of the white-coated individuals who hide in the dispensary. Raymond's award is testament to this, and as Raymond concludes: The award tells me that we are doing things right. The question is, where do we go from here?"